AMPERYO®️
the superhero who represents the Company ZD.
Why give life to a Company superhero?
The intent was to communicate our Company profile in a figurative way and with greater emphasis:
from the know-how to the precise and rigorous working system,
from the dynamism and elasticity of approach with our customers,
to the management and respect for the delivery date.
The idea was also to communicate trust and convey seriousness and guarantee.
Summarising all of this information in words was not as efficient as it is to encompass it in a captivating figure, thus creating a testimonial, a mascot , precisely: a superhero.
We thought about the characteristics of the design; that it was human, that he didn't show his face to give a better idea of the legendary superhero who resolves problems and never ceases to amaze.
We chose the style and colour of the costume in line with the company colours.
Finally we analysed the naming, preferring to give him a name containing a technical term connected with the field of work of the company.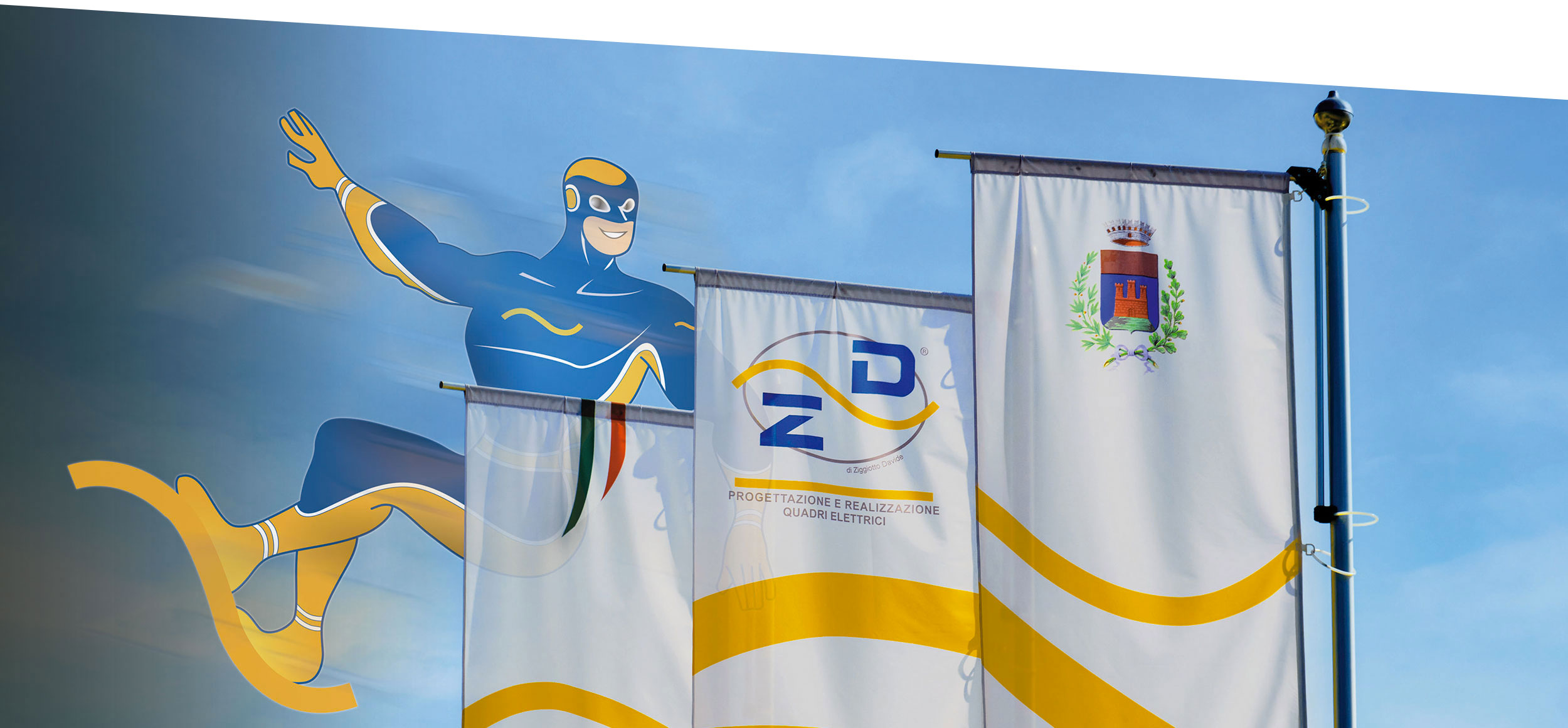 AMPERYO is the soul of ZD.
Reassuring, agile, meticulous and professional.
Discover here how AMPERYO was born and what his super powers are: link to Blog article.